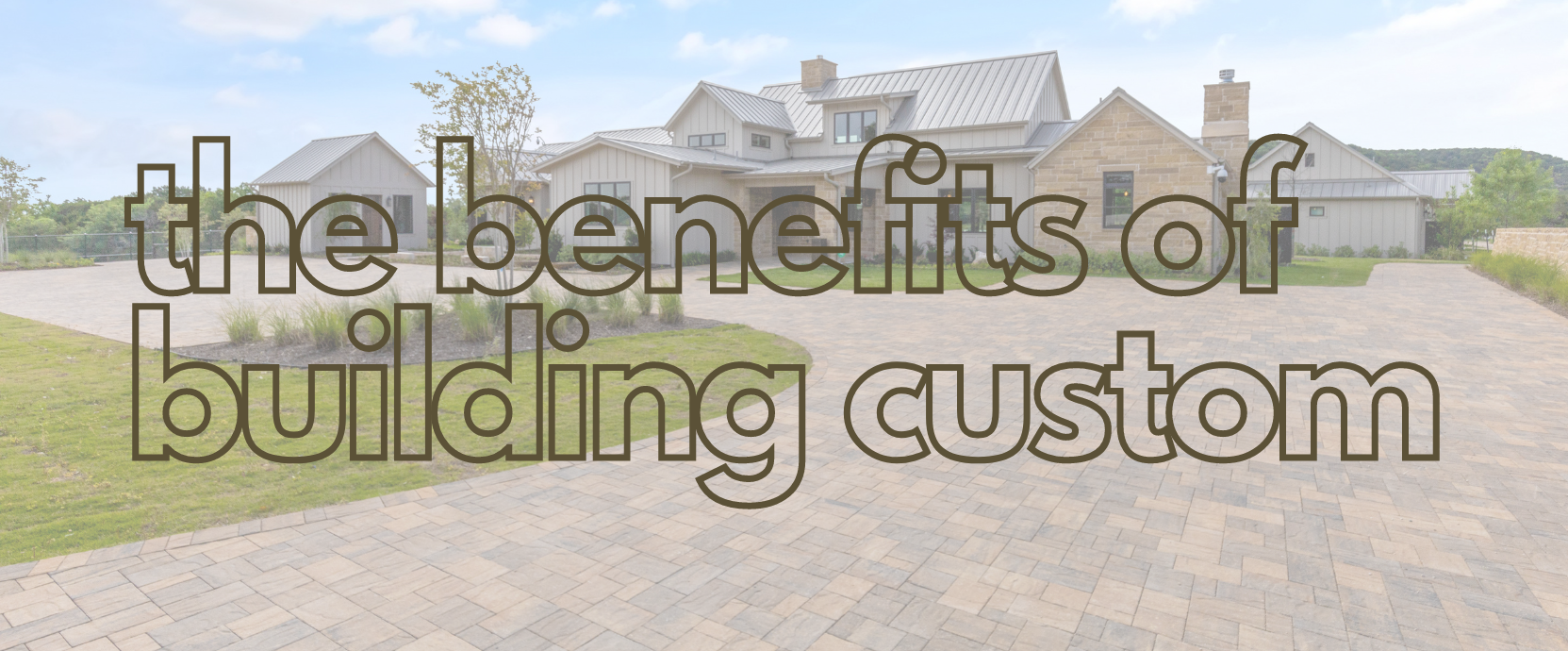 The Benefits of Building a Custom Home in Granbury and Surrounding Areas
Welcome to the picturesque heart of Texas, where the towns of Granbury, Weatherford, and Brock offer a unique blend of small-town charm and modern living. When it comes to choosing your next home, you have an incredible opportunity to design a home that perfectly aligns with your lifestyle. Experience the benefits of custom home building with Chris Thomas Custom Homes, not just in Granbury but in the surrounding areas too:

Unparalleled Personalization
Building a custom home in Granbury and the surrounding areas allows you to personalize every aspect of your living space. From room layouts to materials, fixtures, and finishes, your home will be an embodiment of your unique style and needs. Whether it's a lakeside retreat in Granbury, a spacious country estate in Brock, or a charming dwelling in Weatherford, your custom home can harmonize with the local character.
Tailored Energy Efficiency
Texas weather can be unpredictable, with hot summers and occasional chilly winters. Custom home building enables you to implement energy-efficient solutions that are tailored to the DFW climate. From top-notch insulation to energy-saving windows and appliances, your home will remain comfortable year-round while reducing energy costs and environmental impact.
Local Expertise and Quality Craftsmanship
At Chris Thomas Custom Homes, we pride ourselves on the quality of our work. By opting for a custom home by a reputable and proven builder, you benefit from our extensive experience, commitment to excellence, and local knowledge. We understand the specific challenges and opportunities presented by the unique terrain and climate, ensuring your home stands the test of time.
Future-Proofing Your Investment
Building a custom home is a long-term investment, and by designing a home that accommodates your current and future needs, you ensure that your home remains functional and comfortable for years to come. As more individuals and families are drawn to the allure of the growing area, your custom home can stand as a testament to modern living in this captivating region.
Unique Value in the Local Real Estate Market
In the words of renowned real estate magnate Barbara Corcoran, "A funny thing happens in real estate. When it comes back, it comes back up like gangbusters." This notion certainly holds true for custom homes, which have a propensity to appreciate in value more than their standardized counterparts. By investing in a custom home, you not only enjoy the benefits of a personalized living space but also secure unique value and appeal in the local real estate market. Your custom home is not just a part of the local real estate market; it's a defining element that enriches the landscape and sets new standards for lasting value.
The advantages of building a custom home are abundantly clear. Personalization, energy efficiency, craftsmanship, and investment value make this option a perfect fit for anyone seeking to call the DFW area home. At Chris Thomas Custom Homes, we're here to help you turn your vision into reality in these charming Texas towns.
Ready to embark on your journey toward a custom home? Contact us today, and let's make your dream home come to life!
NEXT
Building Homes and Hearts: The Unwavering Care and Support at Chris Thomas Custom Homes