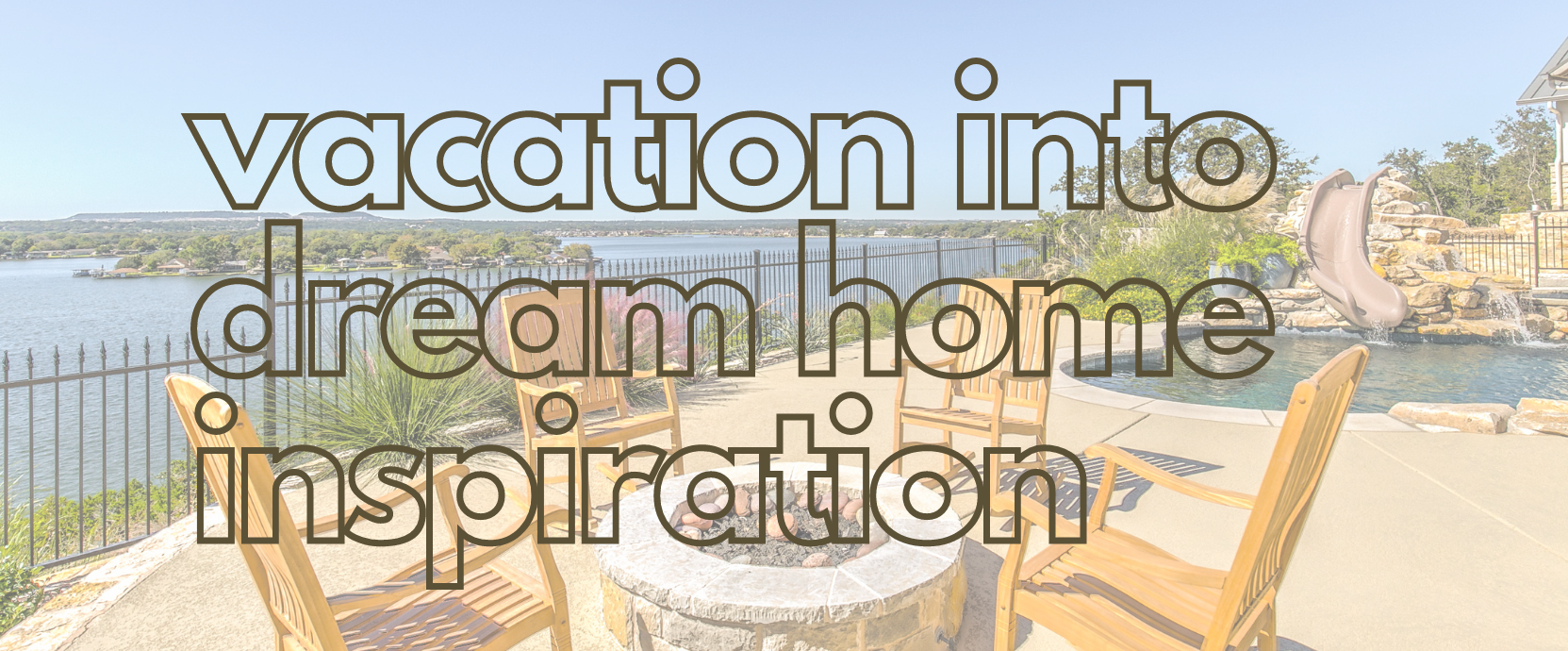 Summer is just around the corner, and for many of us, that means vacation time! Whether you're planning a trip to the beach, the mountains, or anywhere in between, there's nothing quite like getting away from it all and experiencing a change of scenery. But did you know that your summer vacation can also be a great source of inspiration for your dream home?
When you're on your next vacation, take the time to take in the homes around you. Notice the architectural styles, the colors, the landscaping, and the overall vibe of each property. You might find that you're drawn to a particular style or color scheme that you hadn't considered before. Perhaps you love the way a certain home is situated on its lot or the way the landscaping complements the house. Take pictures or write down things you like before you forget the details. Details make the difference between a true custom home and a cookie-cutter lookalike.
But it's not just the physical attributes of the homes that can inspire you. Pay attention to how you feel when you're on vacation. Do you feel more relaxed, more energized, or more connected to nature? Do you love the sense of community in the area where you're staying, or do you prefer a more secluded retreat? All of these factors can influence not only the design of your dream home but also the area you choose to build and the type of property you choose to build your home on.
That's where Chris Thomas Custom Homes comes in. As a custom home builder, Chris Thomas can take your design and turn it into a reality. Whether you have a specific vision for your dream home or you need help fleshing out your ideas, Chris Thomas can work with you to utilize and update a prior design or create a newer design that reflects your style and meets your needs.
And the best part? Your dream home doesn't have to be limited to the confines of your vacation destination. By drawing inspiration from the homes you see on vacation or the way the trip makes you feel, you can create a design that brings those same feelings and experiences into your everyday life. Whether you want a beachy vibe, a mountain retreat, or something in between, Chris Thomas can help you achieve the look and feel you're after.
So as you start planning your summer vacation, don't forget to keep your dream home in mind. Take the time to look at the homes around you, and notice how the area makes you feel. Then, when you're ready to turn your dream home into a reality, turn to Chris Thomas Custom Homes to make it happen. With their expertise and your vision, you'll have a home that's uniquely yours and perfectly suited to your lifestyle.
NEXT
Building Dreams into Reality