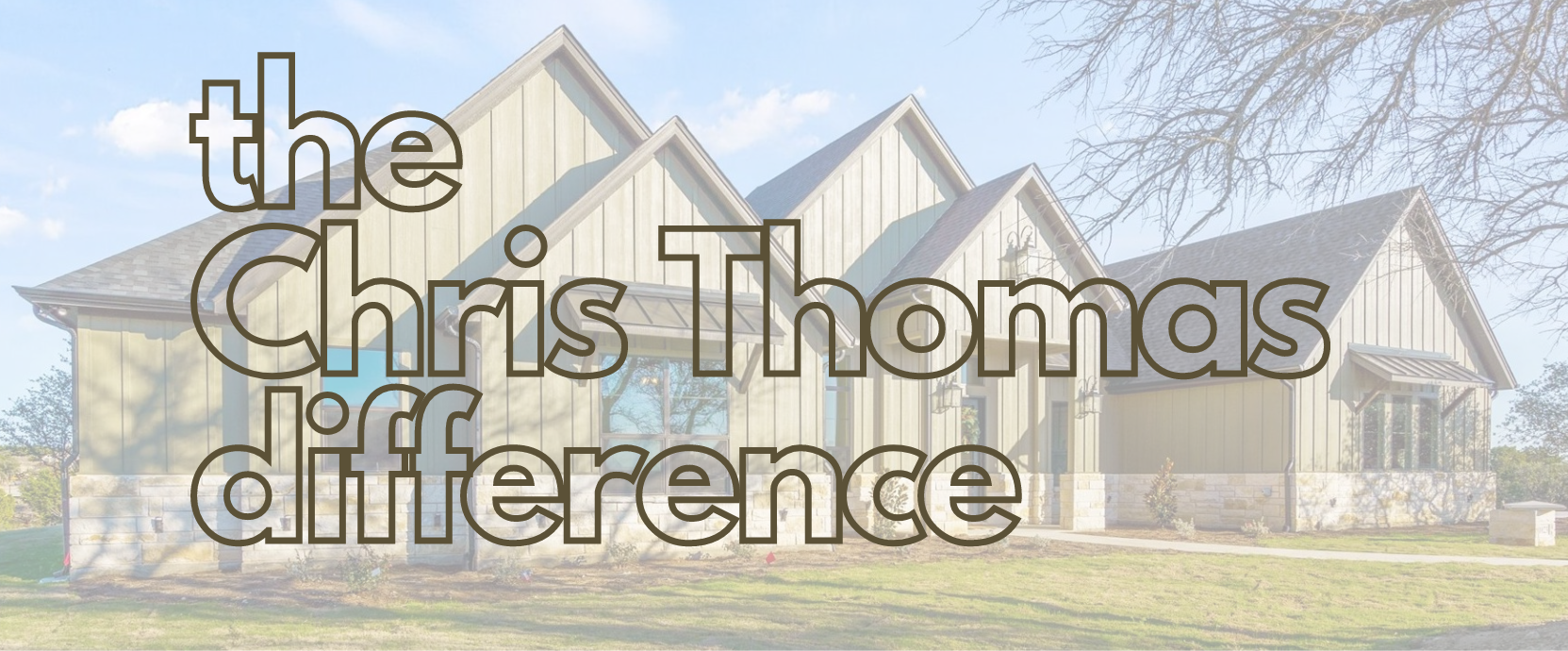 Building a custom home is one of the biggest investments you'll make in your lifetime. It's an exciting and rewarding experience, but it can also be overwhelming and stressful. One of the most important decisions you'll make is choosing the right builder for your dream home. While there are plenty of builders out there, there are significant advantages to working with a local custom home builder with over 35 years of experience. Here are some reasons why you should consider choosing Chris Thomas for your project.
Experience Matters
Custom home building is a complex process that involves a lot of moving parts. A builder with over 35 years of experience has seen it all, from unexpected challenges to design trends that come and go. This experience translates into an intimate knowledge of the industry and the ability to deliver quality results consistently. It also means they have developed relationships with suppliers, subcontractors, and other professionals that can help streamline the building process.
Local Expertise
A local custom home builder like Chris Thomas has an intimate knowledge of the area, including zoning laws, building codes, and permits. He understands the climate and environmental factors that could impact your home's construction, as well as the local design trends and preferences. This knowledge allows him and his team to create a home that is uniquely tailored to your needs and fits seamlessly into the surrounding neighborhood. The Chris Thomas Custom Homes office is located in Granbury, Texas, and serves the Granbury and surrounding areas, including but not limited to DeCordova, Tolar, Stephenville, Weatherford, Brock, Aledo, Glen Rose, and Godley.
Personalized Service
Custom home building is all about creating a home that reflects your personality, style, and needs. Chris Thomas Custom Homes can provide personalized service throughout the entire process, from initial consultation to final walk-through. We will work closely with you to understand your vision and goals, making sure that every detail is accounted for. Plus, we have the flexibility to adjust the project to accommodate any changes or new ideas that arise along the way.
Attention to Detail
When you choose a local custom home builder with over 35 years of experience in Chris Thomas, you can rest assured that we will pay close attention to every detail. From the foundation to the finishes, we take pride in our work and strive to deliver a home that exceeds your expectations. Chris Thomas understands that the smallest details can make the biggest difference and we will go above and beyond to ensure that every aspect of your home is perfect.
Quality Craftsmanship
Quality craftsmanship is essential when it comes to building a custom home. Chris Thomas has over 35 years of experience and has honed his craft and has a team of skilled professionals who take pride in their work. We use high-quality materials and construction techniques to ensure that your home is not only beautiful but also built to last.
In conclusion, choosing a local custom home builder with over 35 years of experience can make all the difference in creating your dream home. With the Chris Thomas Custom Homes experience, local expertise, personalized service, attention to detail, and quality craftsmanship, you can trust that your home will be everything you've dreamed of and more. The Chris Thomas difference. Let's make your dream of a custom home a reality, together.
PREVIOUS
Building Dreams into Reality